Category:
Pharmaceuticals
How a chance discovery by one scientist improved the safety of consumers worldwide.
The polypill is effective for secondary prevention of cardiovascular disease. By combining drugs in a single pill, it improves convenience and compliance.
Two pills and an injection are FDA-approved to prevent HIV infection. Not enough patients and providers know about them.
A new systematic review examines the evidence for zinc to prevent or treat respiratory tract infections.
There is the widespread belief that simply touching fentanyl can be fatal. This assumption isn't supported by science or evidence.
Melatonin use is increasing, and accelerated during the pandemic. Overdoses are also increasing in children, and in rare cases are linked to serious harms.
Physicians running opioid "pill mills" were convicted of violating the Controlled Substances Act and given substantial prison sentences. The U.S. Supreme Court will soon decide whether they were entitled to a "good faith" defense at trial.
Pfizer recently announced that its new protease inhibitor-based drug was 89% effective in preventing hospitalization due to COVID-19 and it is seeking an emergency use authorization for it from the FDA. Antivaxxers claim that ivermectin targets the same protease and is being "suppressed" to protect Pfizer's profits from the new drug. What's the real story? Hint: Antivaxxers took a grain of truth...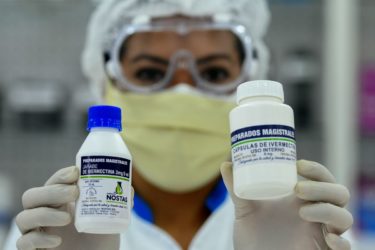 Courts in several states have ordered hospitals to administer ivermectin to COVID patients against the medical judgment of treating physicians. Patients have no legal right to a particular treatment and health care providers should not be forced to administer this drug.