Tess Lawrie has been promoting ivermectin for COVID-19 for two and a half years. Of late, she has becoming more of a general multipurpose quack, promoting ivermectin to treat cancer. Now she's promoting homeopathy for COVID and long COVID while a Research Fellow at St. Mary's University Twickenham. What does this tell us about medicine?
In a turn that should surprise exactly no one, the BIRD Group's Tess Lawrie effortlessly pivots from promoting ivermectin as a cure for COVID-19 to promoting it as a cure for cancer. It's another example of how single-issue quacks almost inevitably embrace more diverse quackery.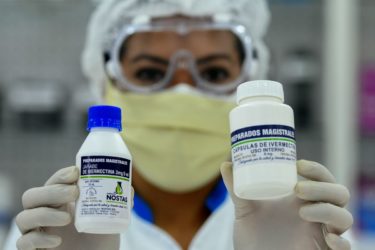 Last month, I discussed why ivermectin is the new hydroxychloroquine:, basically a "miracle cure" that isn't. Since then, conspiracy theories about its being "suppressed" have continued to bump heads with the science showing that, at the very best, evidence for its efficacy is very weak and, at the worst, the drug is useless.