Self-proclaimed psychic mediums find a new way to exploit vulnerable children.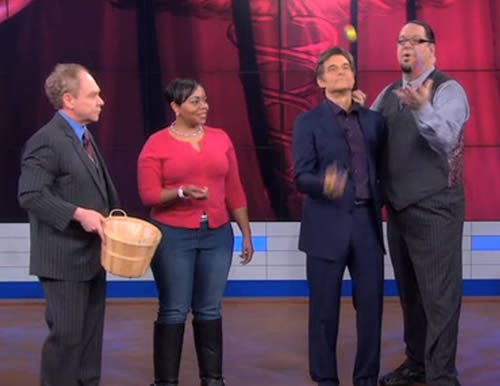 Dear Penn & Teller, I really don't want to say this, but I feel obligated to. I'm afraid you screwed up. Big time. (Of course, if this weren't a generally family-friendly blog, where we rarely go beyond PG-13 language, I'd use a term more like one that Penn would use to describe a massive fail, which, as you might guess, also...
We at SBM had thought Dr. Oz couldn't go any lower, but this week he proved us wrong. This Tuesday, Dr. Oz featured "psychic medium" scammer John Edward on his show and claimed that such psychic mediums can help people deal with their grief over the loss of a loved one.