Tag:
Children's Health Defense
Robert F. Kennedy, Jr. published an article claiming that vaccines and glyphosate are responsible for the obesity epidemic. Too bad he cited the work of two longtime antivaccine cranks to support his bogus claim. He's really scraping the bottom of the barrel.
Robert F. Kennedy, Jr. reached out to the African-American Community in Harlem with his antivaccine message. It didn't go so well. First, Rev. Al Sharpton, whose National Action Committee was going to host it, bailed due to negative publicity. Then RFK Jr. was kicked out of his venue during his speech because the event went way over time. RFK Jr.'s efforts do,...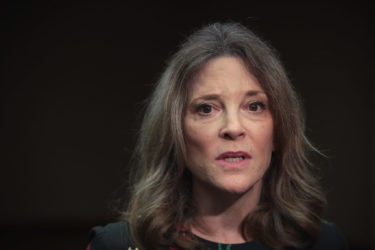 Presidential candidate and New Age self-help guru Marianne Williamson has been repeating a claim that over half of our children have chronic illness and implying that the expansion of the vaccine schedule since the late 1980s is responsible. But is it true? Are over half of our children sick? Is this "the sickest generation"?